Introducing Site Builder (formerly known as Custom Layout)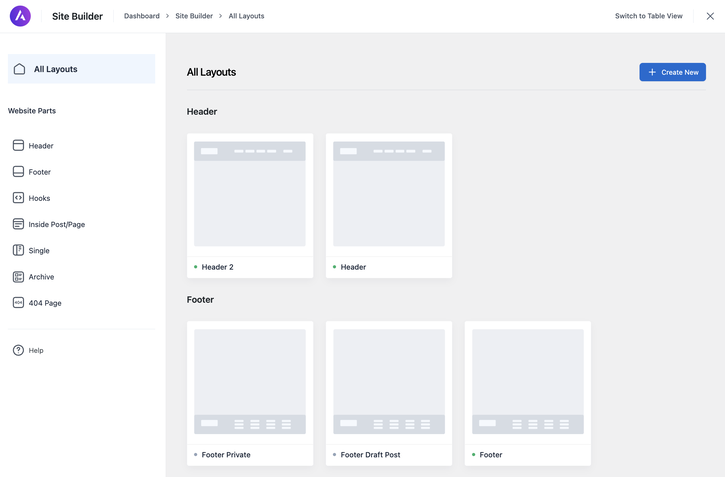 We're excited to share that Custom Layout is evolving into Site Builder, reflecting our commitment to enhancing your website creation experience.
Introducing Site Builder: Big news! Say hello to Site Builder, the rebranded and upgraded version of our beloved Custom Layout feature. Dive into a revamped, user-friendly interface tailored to empower your website creation process.
WooCommerce – Product Catalog – Quick View Background option: Introducing the Quick View Background color option in WooCommerce's Product Catalog. Customize your product displays effortlessly in any background.
Improvements:
Custom Layout & Page Header metadata saving code improvements.
Updated the select2 library to 4.0.13 to harden the security.
More Fixes:
Mega Menu – Links should not be crawlable when 'Disable Link' option is set.
Date-Box – Date Box stick at the corner of a post instead of the featured image which breaks blog UI.
Mega Menu – Mega menu heading normal and hover color is not working.
Top Border color & width not applied when mega menu width set to full width/full width stretched.